Proudly serving the areas of West Chester; Exton; King of Prussia; Malvern; Paoli; Downingtown; and Delaware County, Steinmeyer General Contracting provides a full range of construction services including general construction, renovations, remodeling, finished basements, trim work, plumbing and electrical.
Whether it's simply odds and ends around the house or complete renovations from start to finish; at the end of the project, Steinmeyer General Contracting's success is measured by our results – on time, on budget and your satisfaction.
Do you need home repairs? A new bathroom perhaps?
ABOUT THE OWNER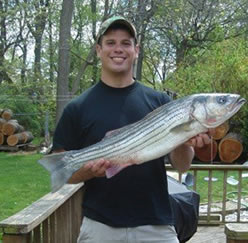 With over 20 years of experience in the building trades, Andrew Steinmeyer has been providing homes and businesses throughout Chester and Delaware County with quality craftsmanship in all of their repair, maintenance and remodeling projects — both large and small — inside and outside.
"My goal with each client is to ensure complete customer satisfaction from start to finish on every project. I treat each project as if it is my own."
– Andrew Steinmeyer, Owner
At Steinmeyer General Contracting, we provide a one-stop shop for all of your construction and remodeling services. Here are our most popular:
Residential Construction
Kitchen Renovation
Bathroom Remodeling
Custom Additions
Handyman Jobs
Interior Improvements
Renovations/Remodeling
Finished basements
Trim work
Doors & Windows
Backsplash & Flooring
Plumbing
Lighting & electrical
Decks
Bathroom Flooring and Upgrade
steinmeyer
2020-09-25T14:39:32+00:00